Run the app in your desktop web browser. The latest version of Chrome, Safari, Firefox, or Edge is recommended.
Diet planning, food log, and personal nutritional profile. Connect with friends, share and work together.
WellBalancedMeal provides nutritional analysis, meal planning, and food journalling for everybody. Plan a weight loss diet, plan a maintenance diet, watch your sodium intake, monitor the nutrients you care about. Browse your food library, add labeled food items, create recipes, meals, and full day meal plans. Keep track of your eating in your daily food journal. All with complete nutritional information.
Your personal nutritional profile is used to display nutrient summaries throughout the application. Customize your profile to help track your daily intake. Balance your calorie, carbohydrate, protein and fat intake with the simple macro nutrient balancer. The nutrients in the profile are based on the same nutrients and daily intake values that are used for food labels in the United States and Canada. Your daily intake values can be customized to meet your needs.
Connect securely with friends to share your recipes, meals, and meal plans. All with complete nutritional information.
Use as a guest, or create an account. Your data is private, stored securely on our servers, and synchronized across all your devices.
Available now for Android, iOS, and on your desktop using your favorite modern web browser.
The latest versions of Chrome, Safari, Firefox, Opera, and Edge are supported.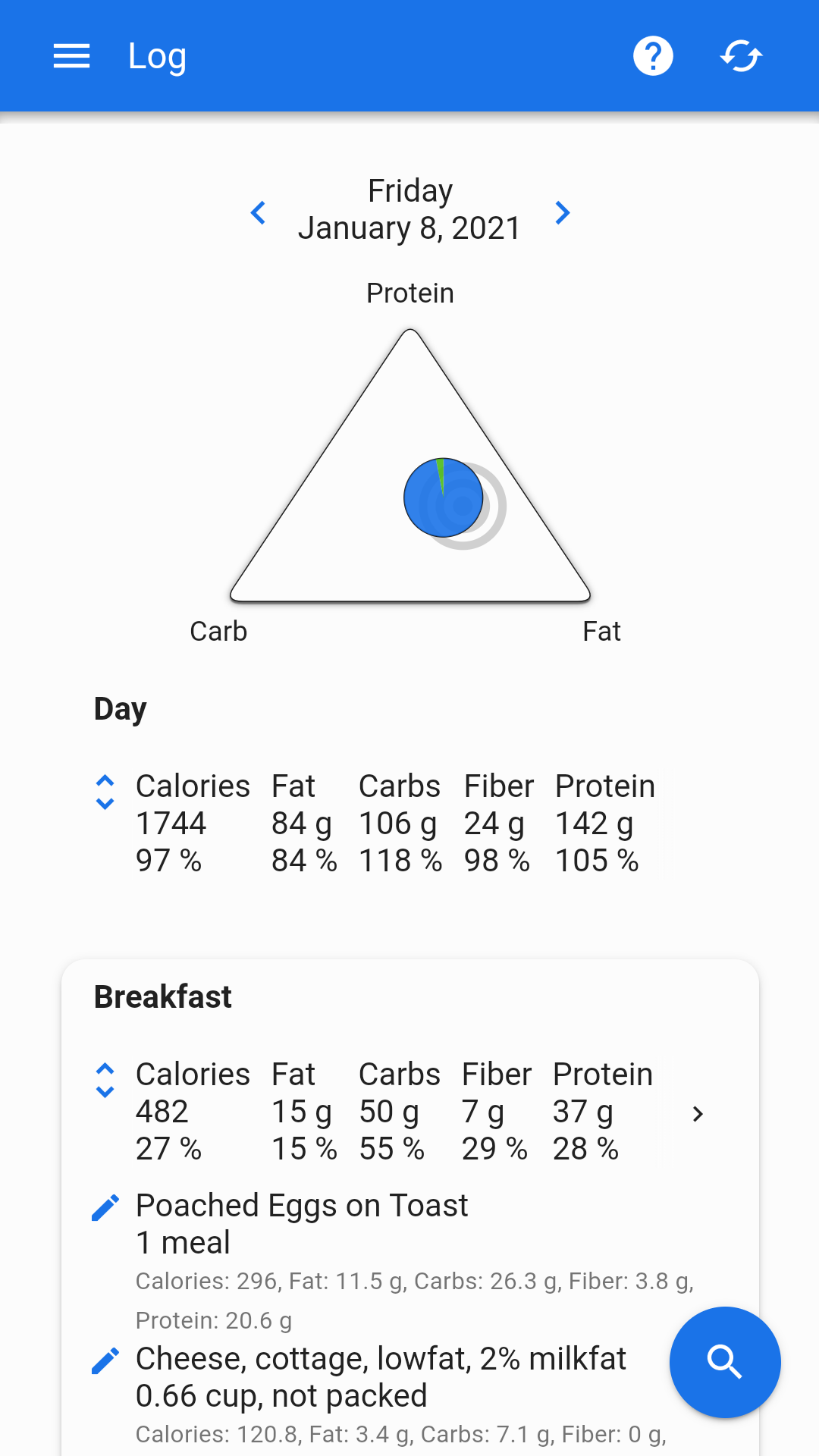 Daily nutrition log.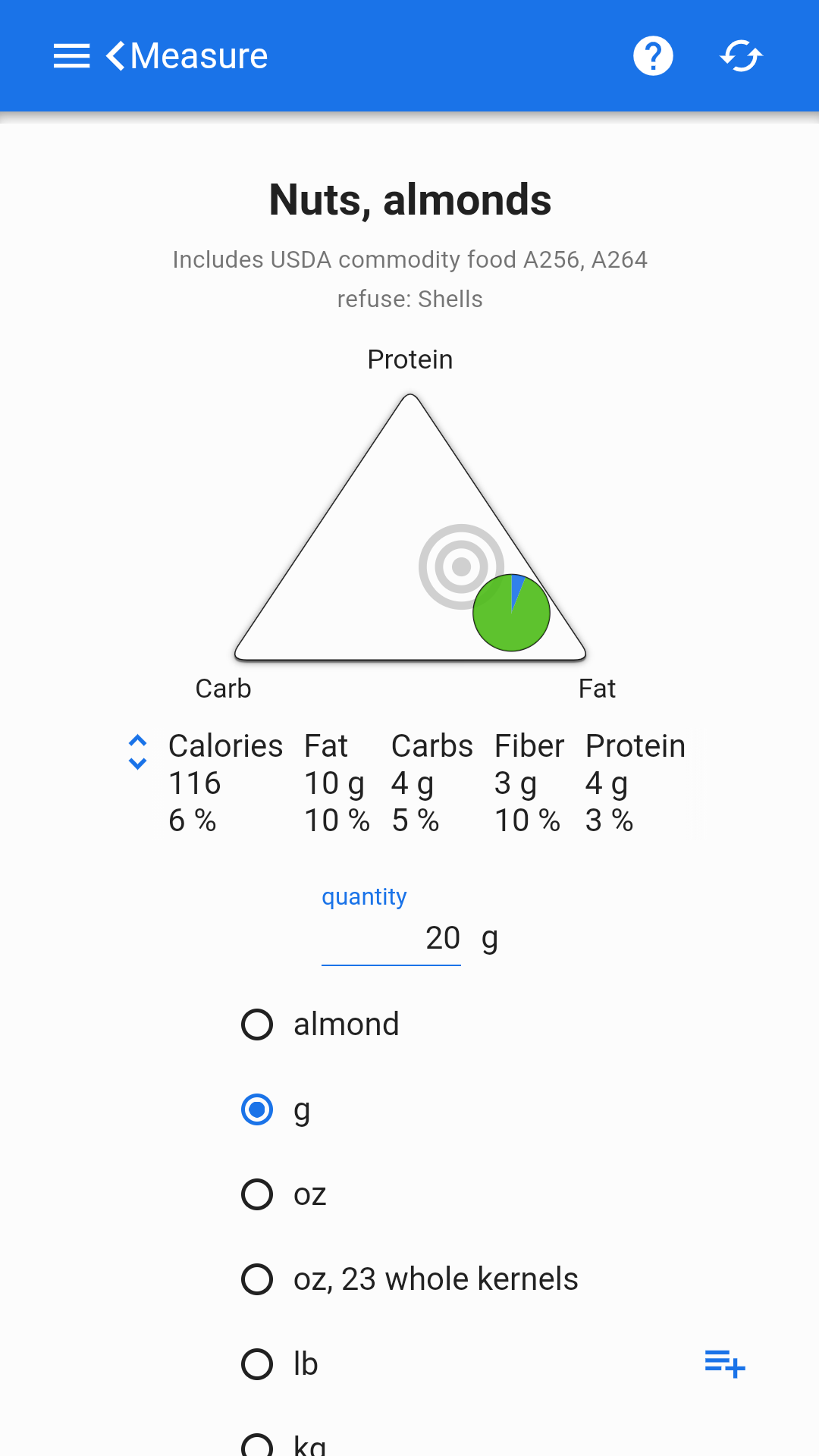 Easy measurement entry.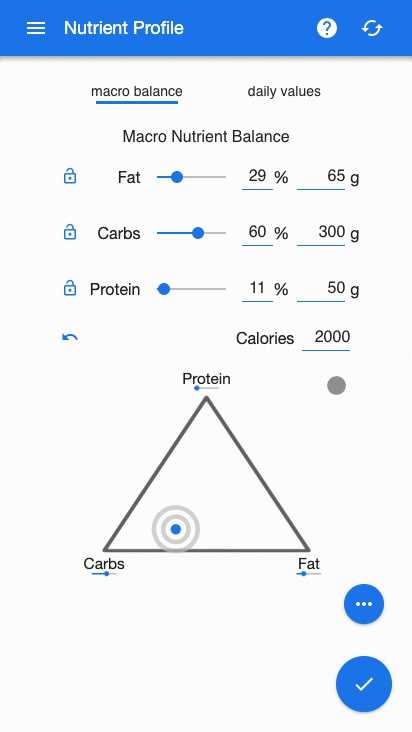 Personal nutrient profile.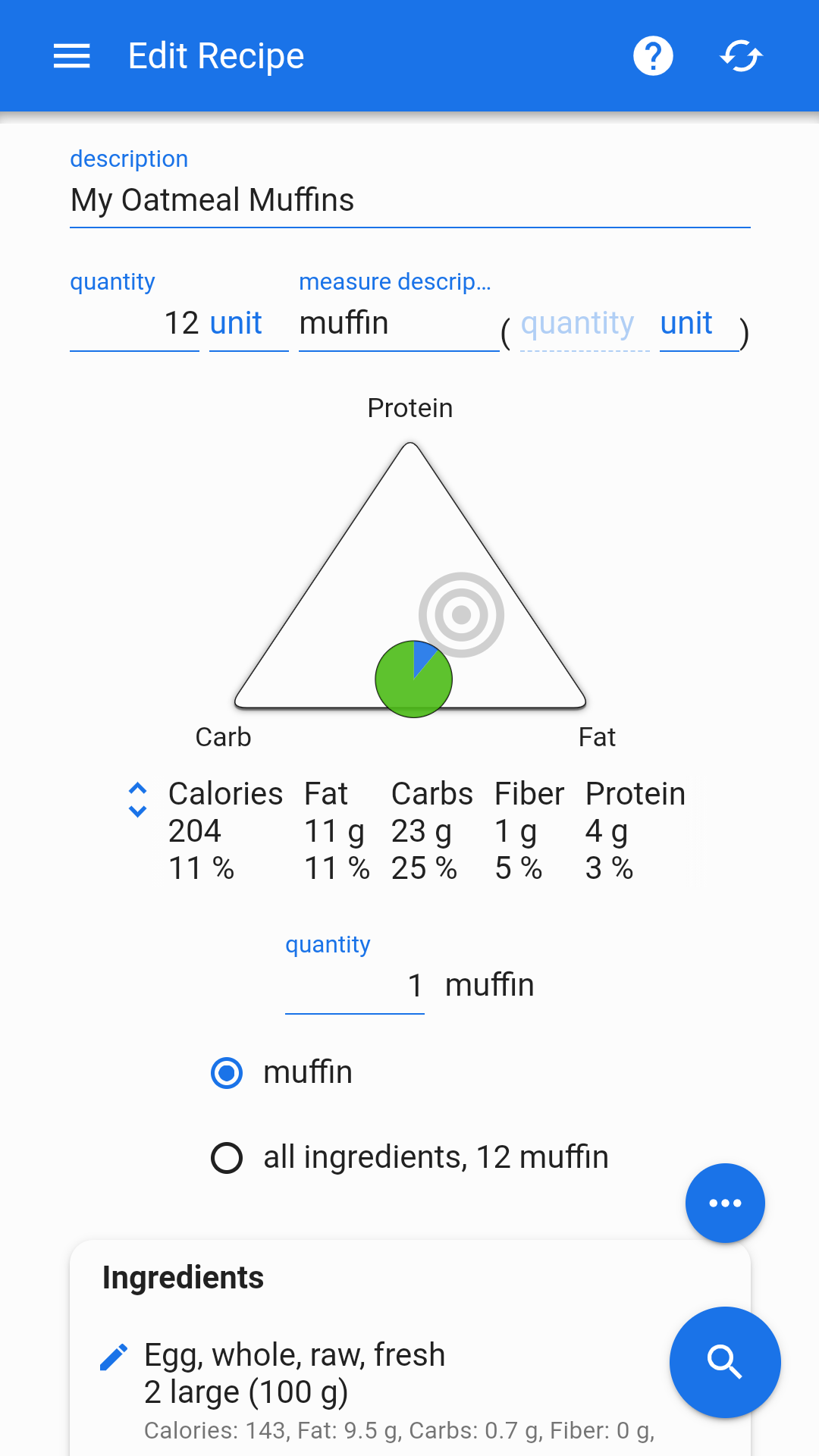 Create recipes.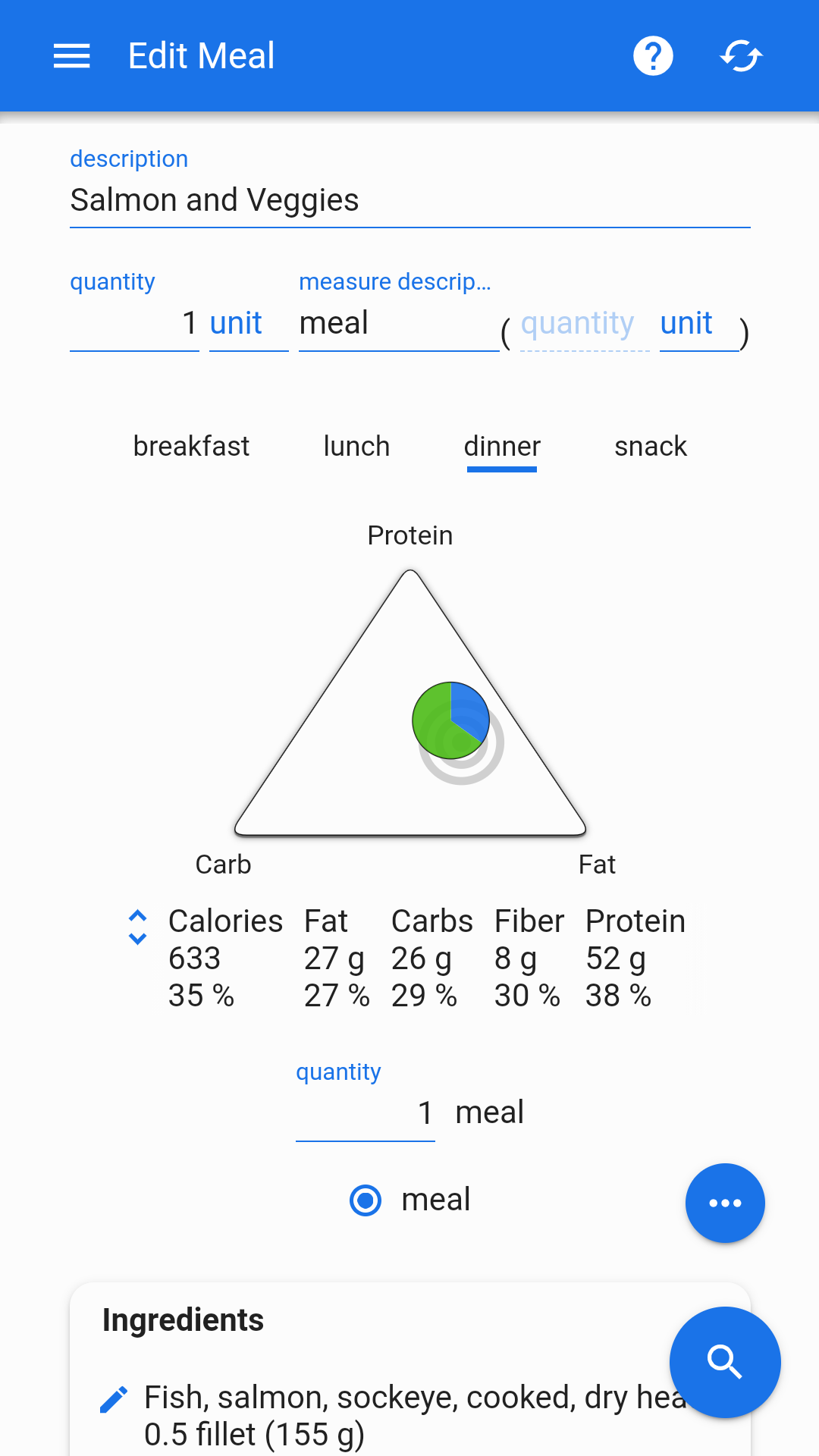 Create full meals.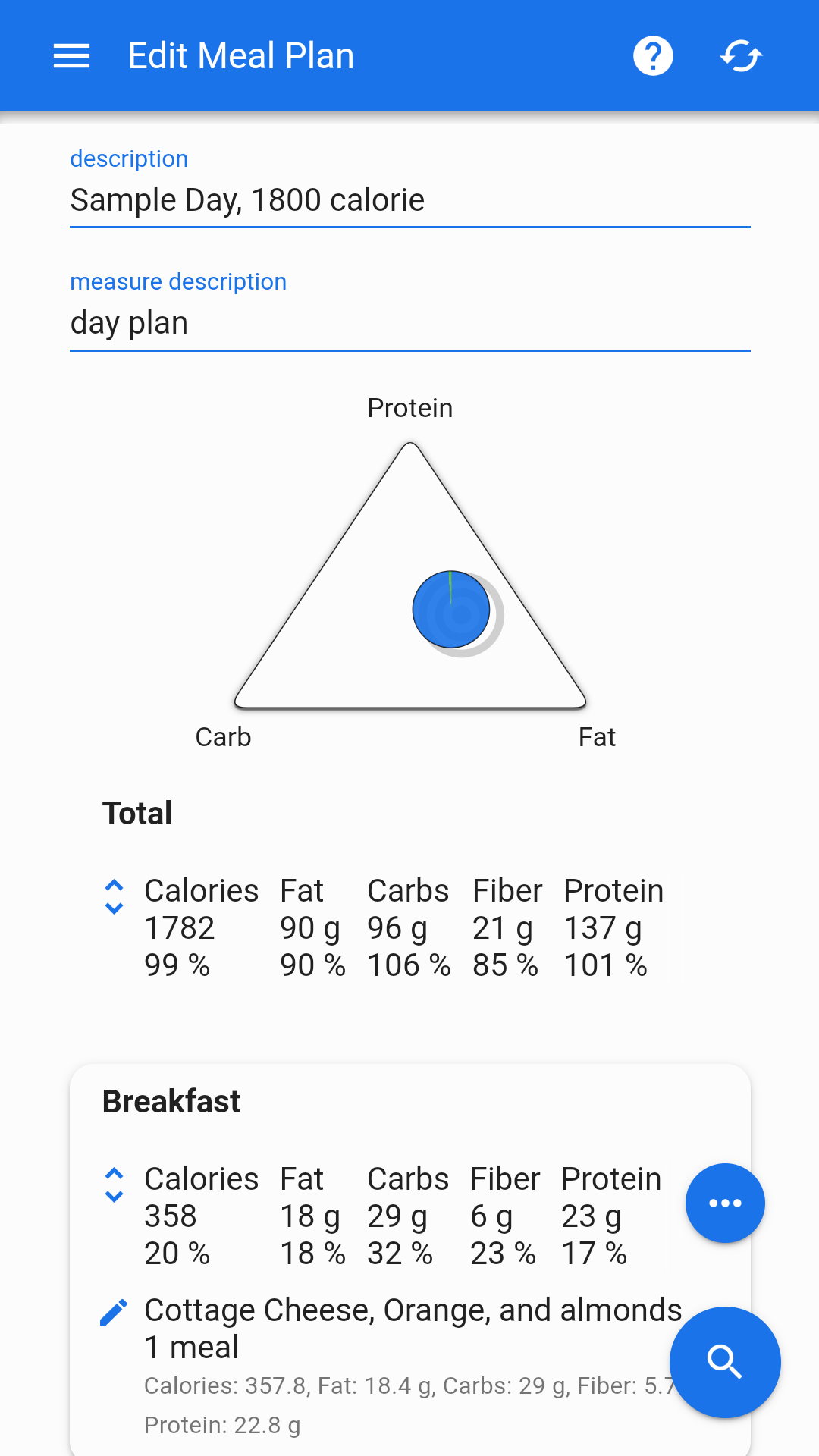 Create complete meal plans.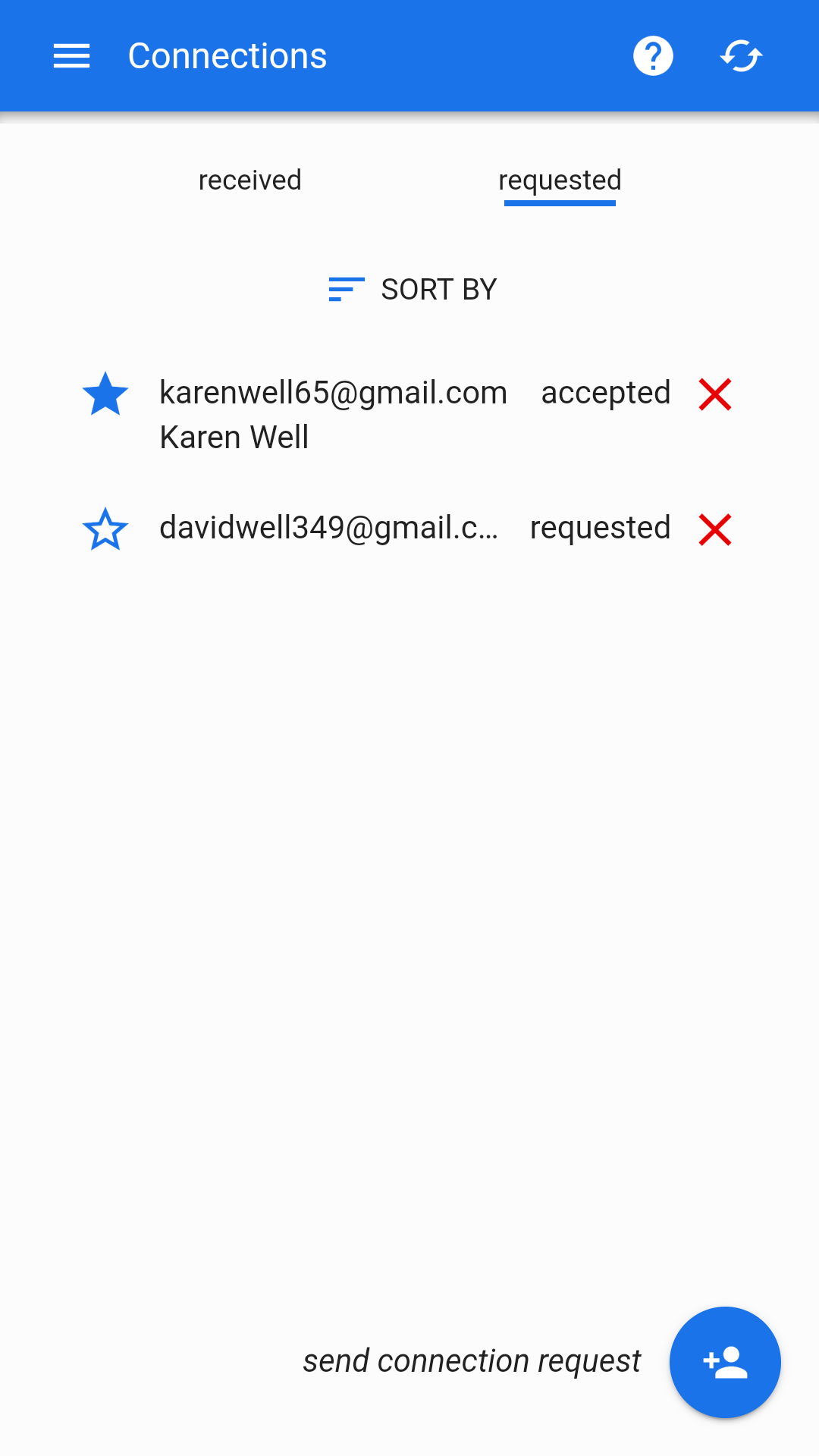 Connect with friends.